New members always welcome...
Choirs Manchester's Sarah runs 2 all female choirs in Manchester and aims to create a relaxed, fun environment where you can meet new people, build on an existing skill or just try something totally new! We learn modern pop + classic tunes by ear (with lyrics) and there is opportunity to perform if you want to. Tunes include Fleetwood Mac, Sia, The Beatles and Justin Timberlake... As a professional, gigging musician in the city Sarah creates exciting opportunities to work within professional environments and also at community events. You can do as much or as little as you like; choir is here to help you feel good and enjoy singing for fun.
Join this relaxed, friendly group to sing contemporary songs and meet new people. We are Read More ...
  Finish a day at work with a good sing by joining our after work Read More ...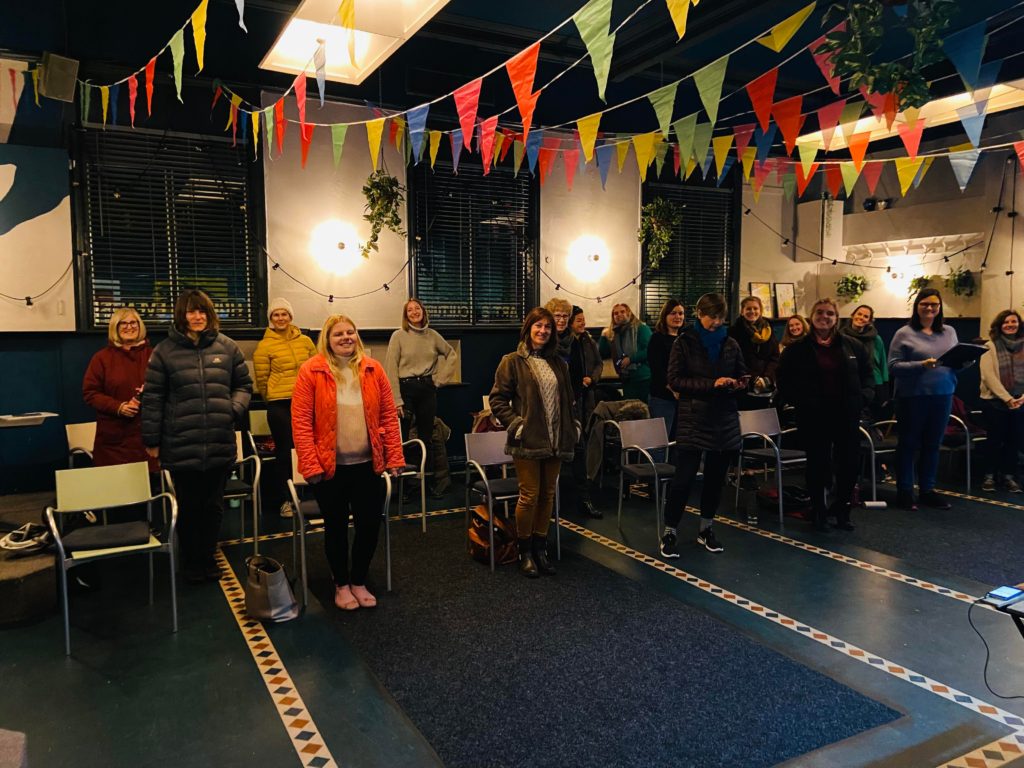 Our newest session – starting at Withington Public Hall Institute in Sept '21. We meet Read More ...
It seems we can't find what you're looking for. Perhaps searching can help.
Scroll Up